After my successful TNG Dustbuster build I decided to get started right away on another one. I chose Stapleton's Nemesis phaser that has the cowling the pulls forward to expose the phaser coils.
Posts 1-4 were all written as I was working on it last week.
Materials used so far (I'll add as I use it)...
Duplicolor gray sandable primer
JB Quick Weld
300, 400 and 600 grit sandpaper
black packing foam
blue painter's masking tape
Bondo glazing putty
Duplicolor Medium Charcoal Metallic spray paint (DSFM225 paintcode)
Duplicolor clear coat
Here's what it should look like when it's done (minus the electronics). This is a pic of FHC's Nemesis phaser.
This is how the kit looks before assembly.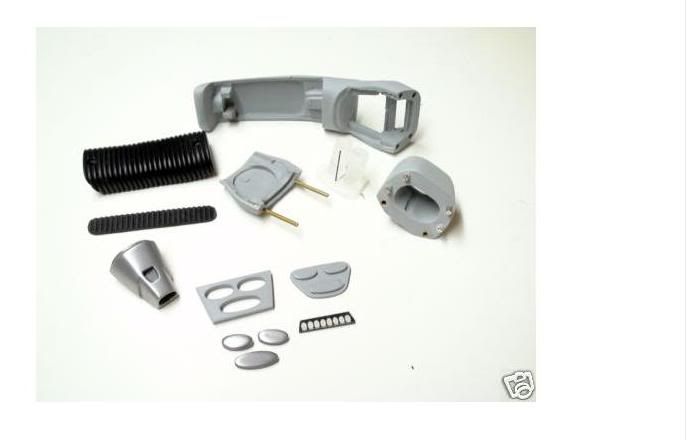 When the kit arrived the first thing I noticed was a giant sprue on the end of the handle. I didn't have a dremel or a file so I just attacked it with some 300 grit sandpaper.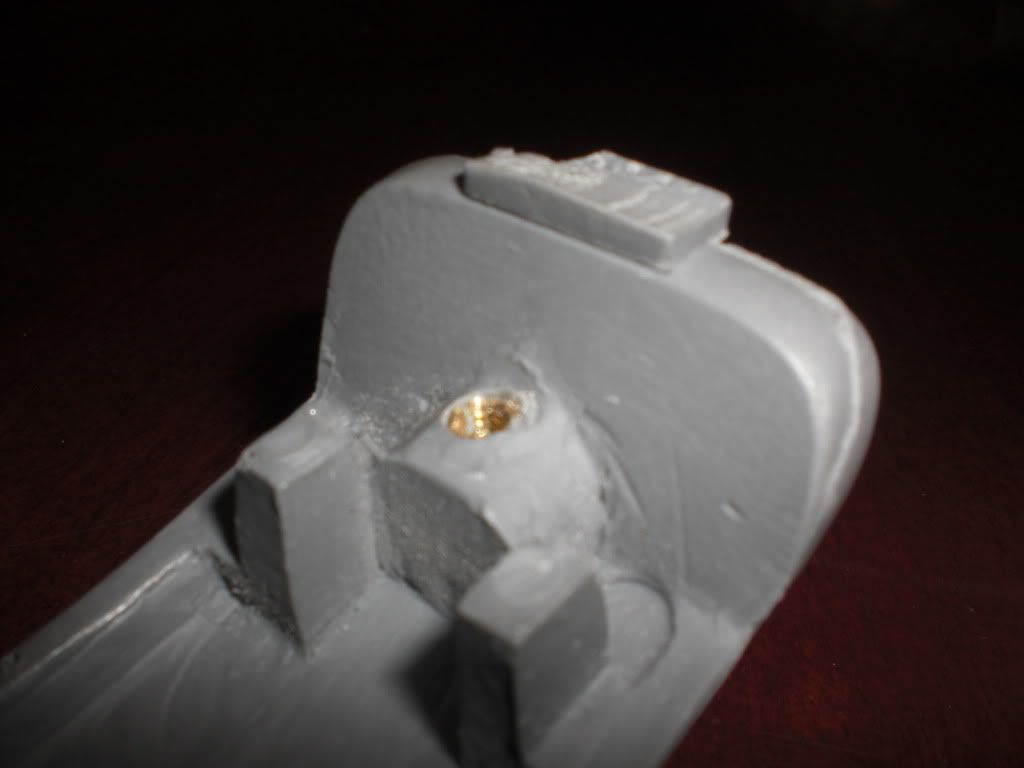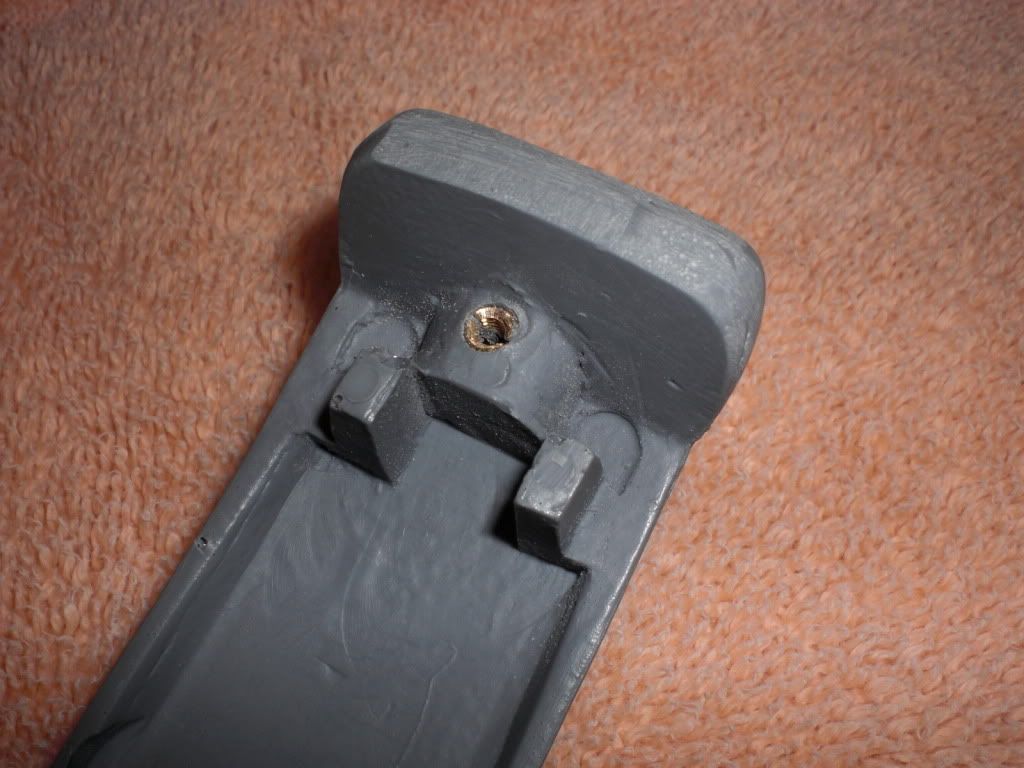 Next I started to get the pieces ready for priming. I masked off all the metal areas and filled the holes with little pieces of foam.