I bought this for an amazing price, I couldn't believe it! I paid about 150 dollars for it, complete with the original box it came in, paperwork etc. These usually go for 400-600 dollars on Ebay so I really made a good find. Pictures: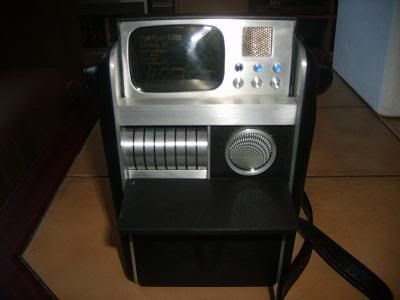 It is now sitting on a shelf, along with a lot of other Star Trek stuff that you'll see me posting soon enough: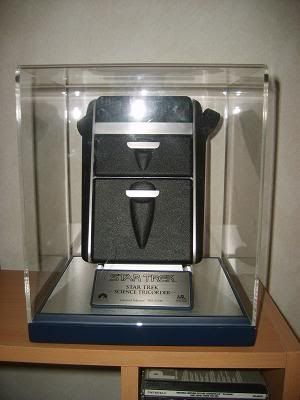 I plan on getting the Phaser & Communicator as well and put them next to this beauty where they belong.