Toy Fair 1998, display by the manufacturer.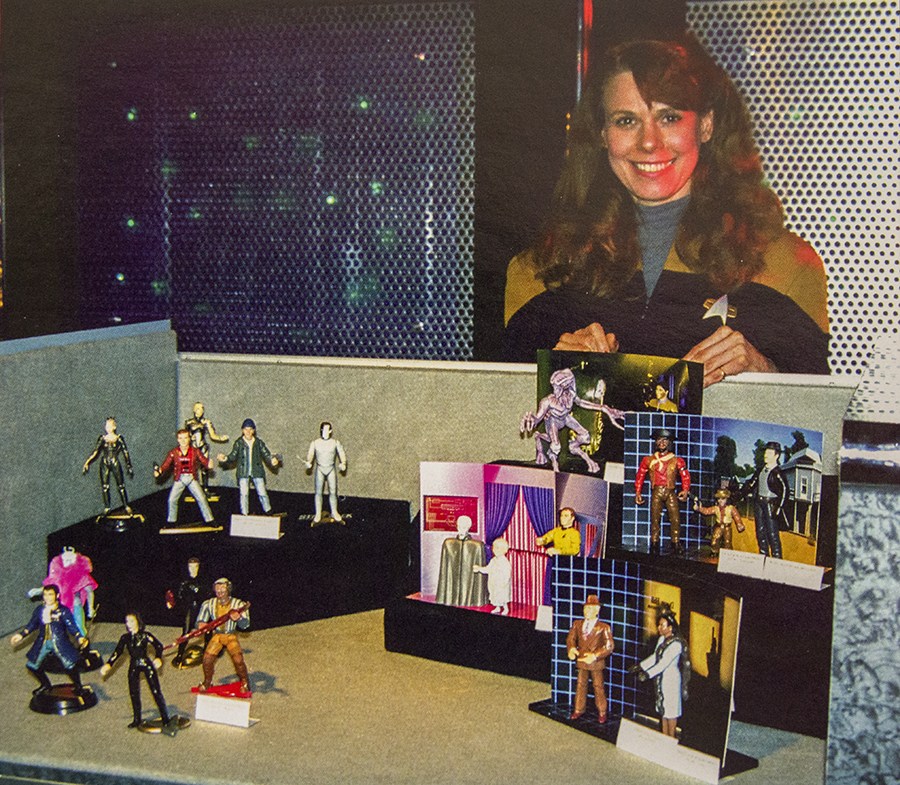 At the same Toy Fair 1998 display Playmates also exhibited the larger format DS9 figures with their various USS Defiant stations -- I will show those later.
I never saw this set at retail, or just a couple of times. These were a strange attempt by Playmates toward 1998, I thought -- these were aimed squarely at completist collectors. They could have just done Guinan separately, since we already had Dixon Hill, albeit in a different suit color.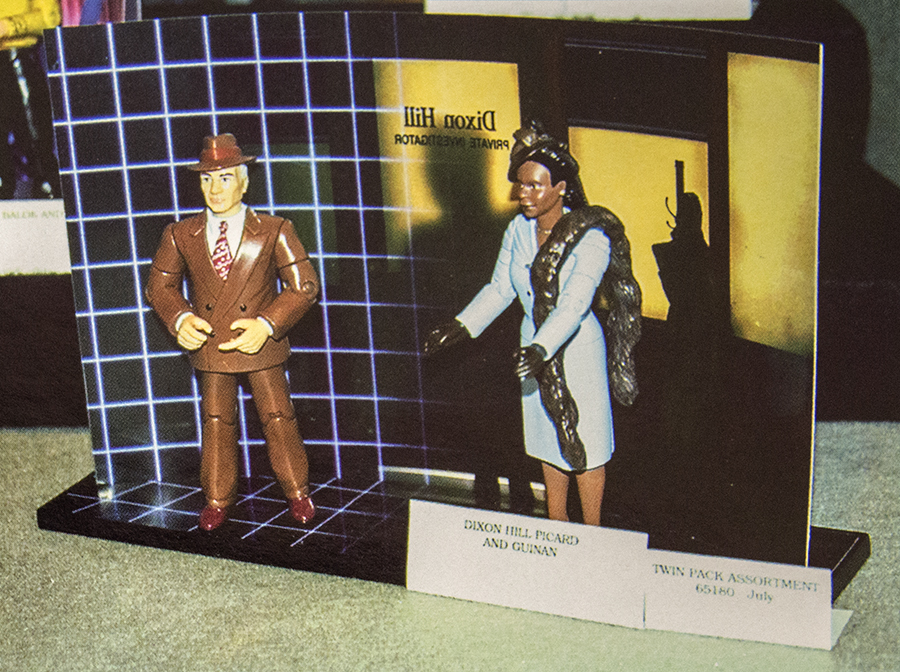 I never saw this set at retail either -- this is one of those things aimed at TOS fans or completist collectors, which by that time there weren't a ton of.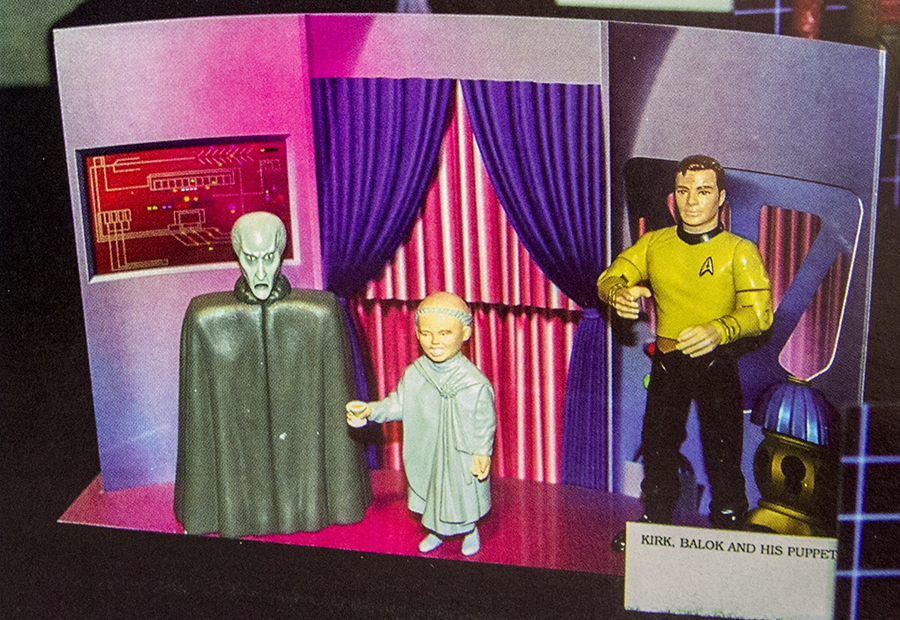 Another rare production set previewed, but the only exclusive thing here is the Data figure, cause Worf and Alexander had been done earlier as a two-pack. So, uhh, they just could have released the Data figure separately, but they wanted to make completist collectors pay for the whole 3-pack, which is kind of a cheap move on Playmates' part.