Toy Fair 1998, display by the manufacturer.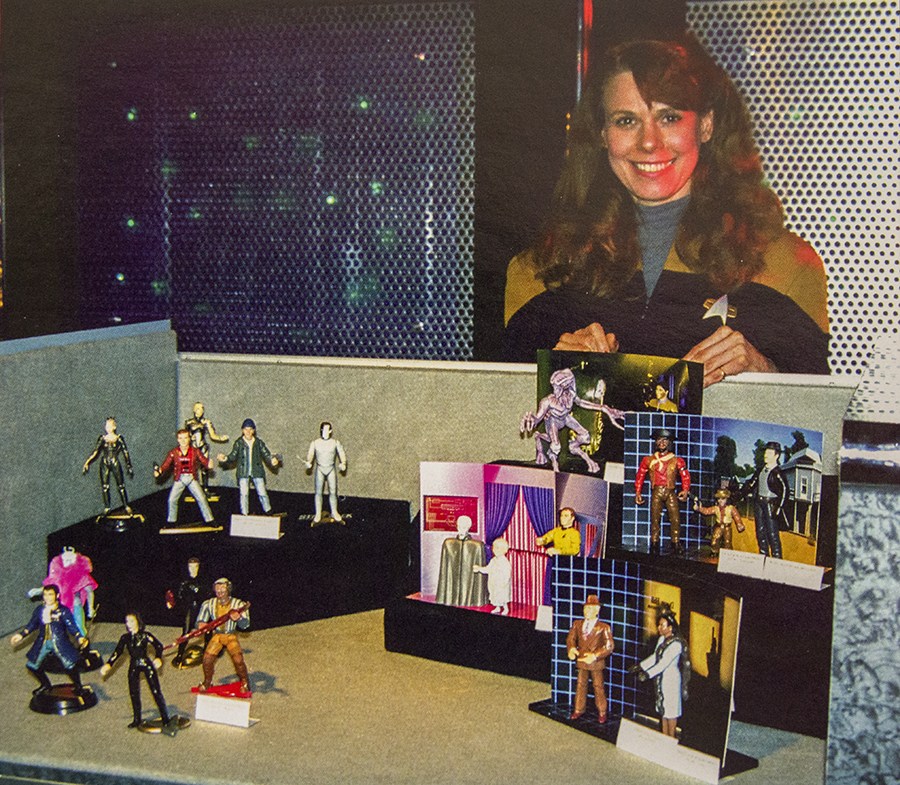 If you look closely at the heads, you can tell that these are not the TRU set sculpts -- all the faces seem a little off. Check out Spock's square chin, for example, or Kirk's hairline. Chekov's head is also a little sculpted a little differently, it's more narrow. Sulu's head also seems different.
Here's the crazy thing: if you look closely at the tag it says 6-inch figures, so these were supposed to be released like the DS9 larger format figures with their various stations. Is this why the heads look different? Are we really looking at slightly scaled-up figures here in the 6-inch format, rather than the TRU set format?
At the same Toy Fair 1998 display Playmates also exhibited the larger format DS9 figures with their various USS Defiant stations -- I will show those later.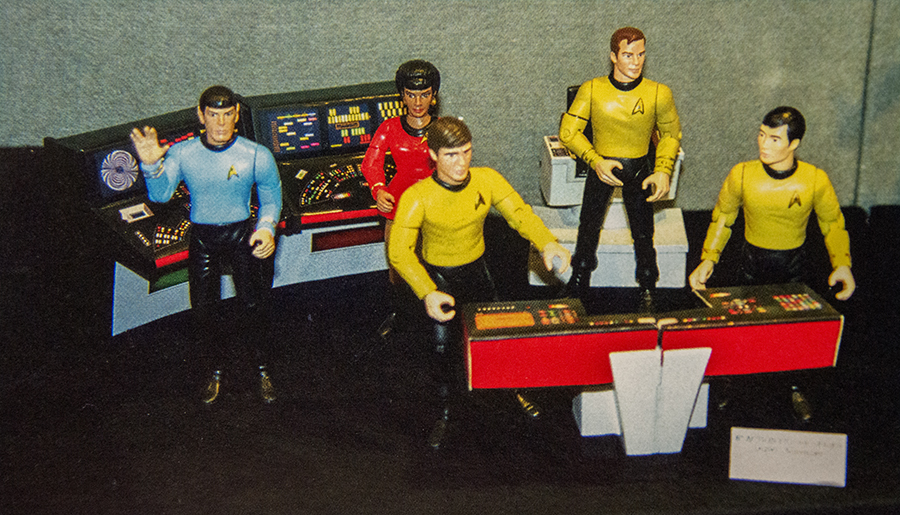 I never saw this set at retail, or just a couple of times. These were a strange attempt by Playmates toward 1998, I thought -- these were aimed squarely at completist collectors. They could have just done Guinan separately, since we already had Dixon Hill, albeit in a different suit color.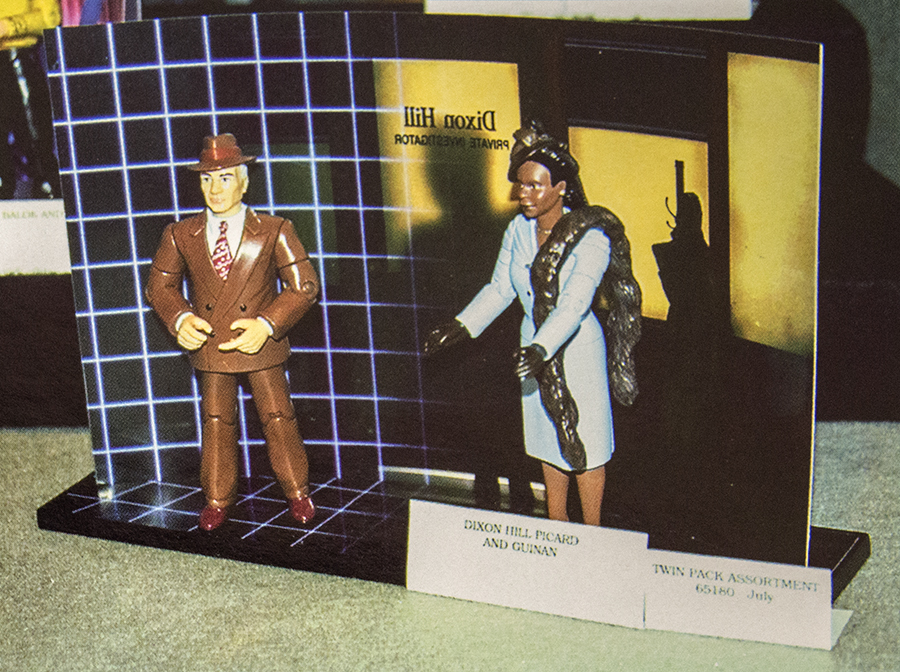 I never saw this set at retail either -- this is one of those things aimed at TOS fans or completist collectors, which by that time there weren't a ton of.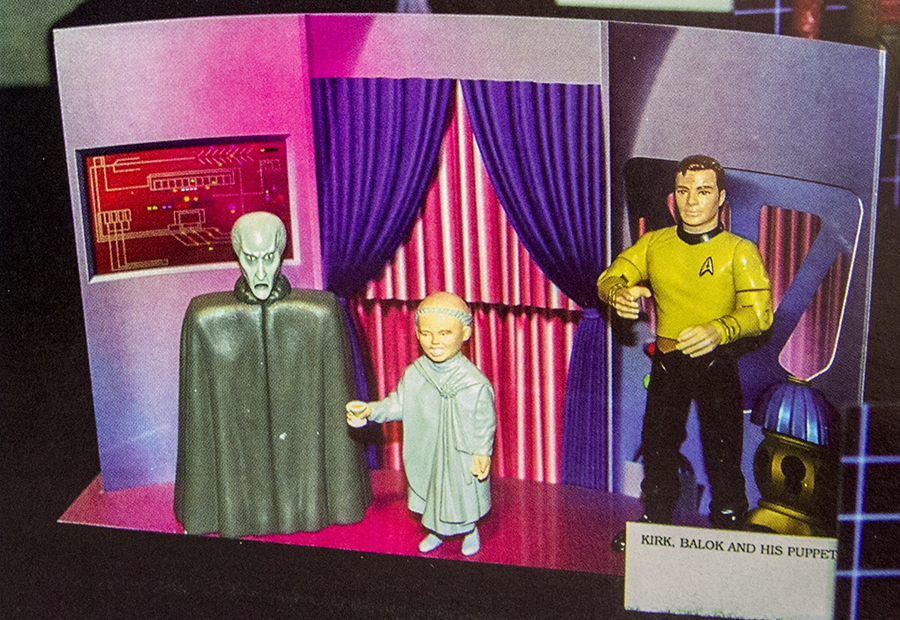 Another rare production set previewed, but the only exclusive thing here is the Data figure, cause Worf and Alexander had been done earlier as a two-pack. So, uhh, they just could have released the Data figure separately, but they wanted to make completist collectors pay for the whole 3-pack, which is kind of a cheap move on Playmates' part.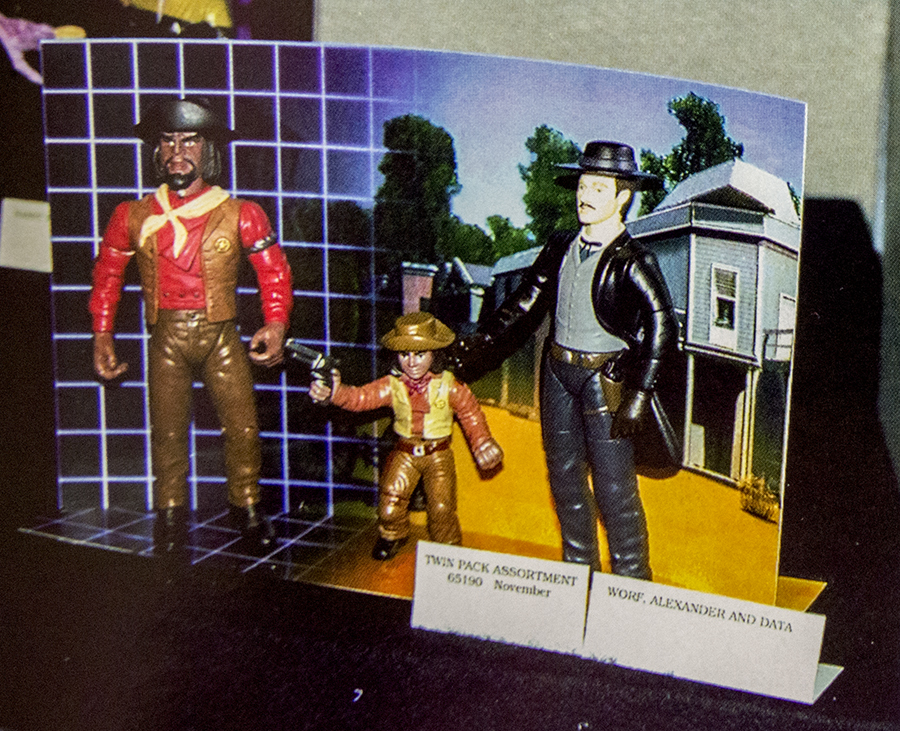 It's neat in retrospect that they did Keiko as a ninja, as opposed to Keiko from the early seasons of DS9 where she just sat around and recited cringeworthy lines to Miles.