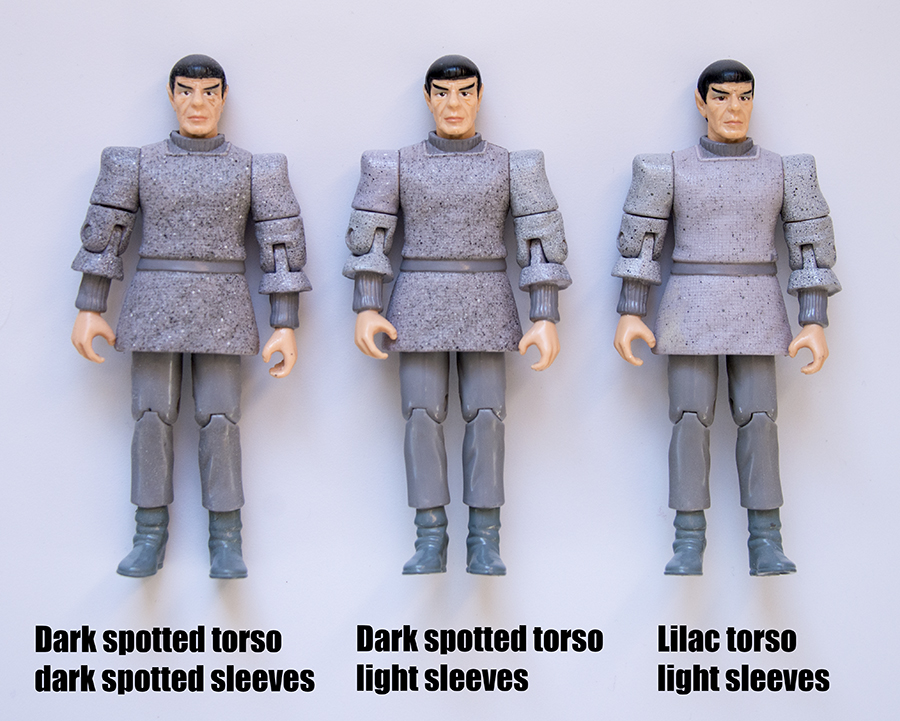 Ambassador Spock (1993)
This is a pretty well known color variation, even though it wasn't listed in magazine price guides in the same way as the Ferengi with black boot trim or without, for example. 
There were three variants of Spock: with a lilac body and light sleeves, with a darker gray body with darker spots and light sleeves, and with a darker gray body with a mix of light and darker colored sleeves. The middle one could have a mix of different sleeve shades, actually, that look like they came from different figures.
Collectors noticed this and wrote to magazines back in the day, but there wasn't really an early versus late color change going on, and price guides and stores didn't pay attention to its rarity. Realistically, they're all worth about the same, especially now, because this wasn't a super obvious change where something like first 1000 figures or so had one particular paint snafu. But, if you look closely at these, there are some pretty major differences.