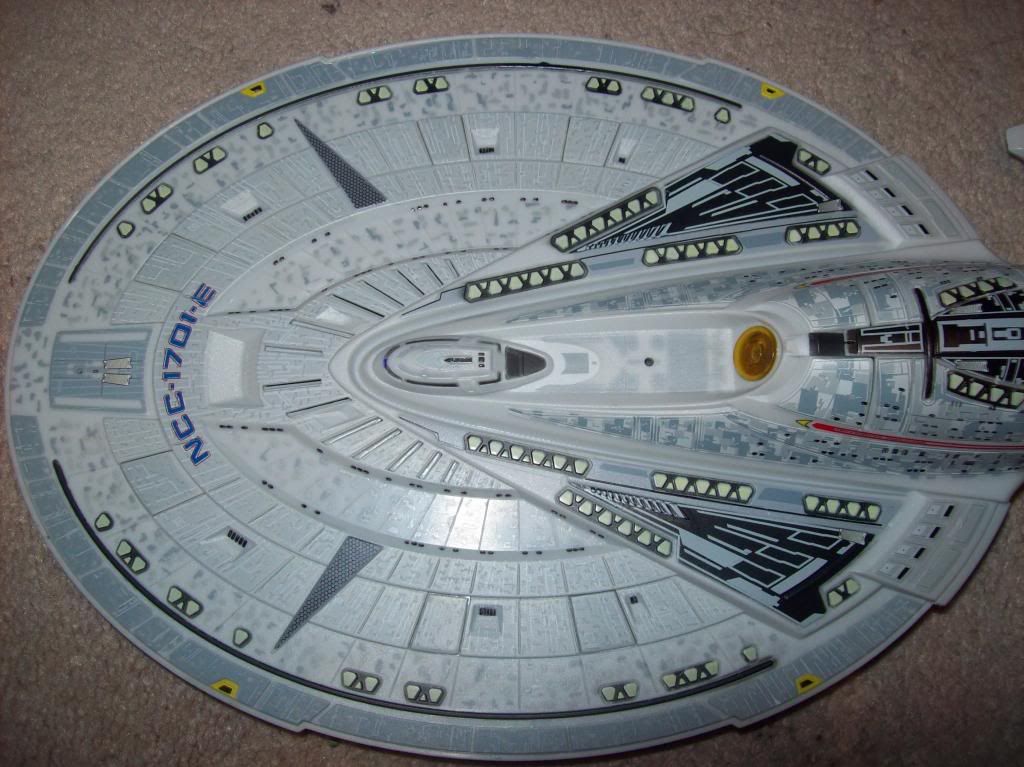 Great photos, Riddick! The top one came in handy as a guide as I colored in the windows on my E. Thanks.
Finally, I also noticed while checking between your photo and my E that in the photo it seems that you didn't color in the windows in the indented section just behind the registry numbers and just before the speaker slits. Thought you might like to know!
Here's my E for comparison.
Cheers!