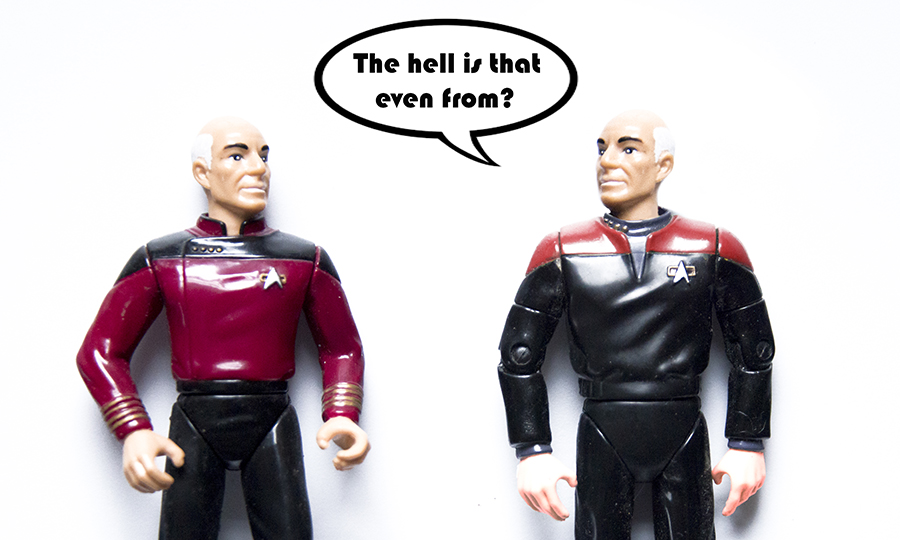 "Star Trek: Generations" opened on November 18, 1994, 25 years ago this month just to make you feel extra old, capping an impressive seven-season run of "Star Trek: The Next Generation." The film was sketched out in late 1993 and early 1994, and the shooting schedule actually overlapped with the filming of "All Good Things..." while the cast was still together without the distraction of all the other TV projects, and all the sets were in one piece even if in need of a few changes. 
Pre-production started in the spring of 1994 and, ahem, a new costume design was approved for the main cast, and all the uniforms were actually made. Even a few scenes were filmed in the first couple of days of production, with a few members of the bridge crew in the new uniforms. 
However, the new uniforms were almost immediately scrapped because they were too difficult to fit right, perhaps due to a wraparound design on the right side of the body. The crew ended up wearing a mix of TNG and DS9 uniforms to signal a transition instead, but apparently not before the tooling for the action figures was produced. The production process for this lineup of figures had been around 9 months from the sketches to delivery to stores, and despite the fact that it was obvious by June 1994 that the uniforms were changed from the sketches, the figure tooling, amazingly, stayed.
The figures were also created with reduced articulation, because Playmates was counting on the fact that 80% would remain in the packages anyway, and wanted to save some money in the process, knowing that it had a captive audience.
The figures landed to a mixed reaction: the original series bridge crew figures were scalped, while most of the TNG bridge crew took far longer to leave store shelves.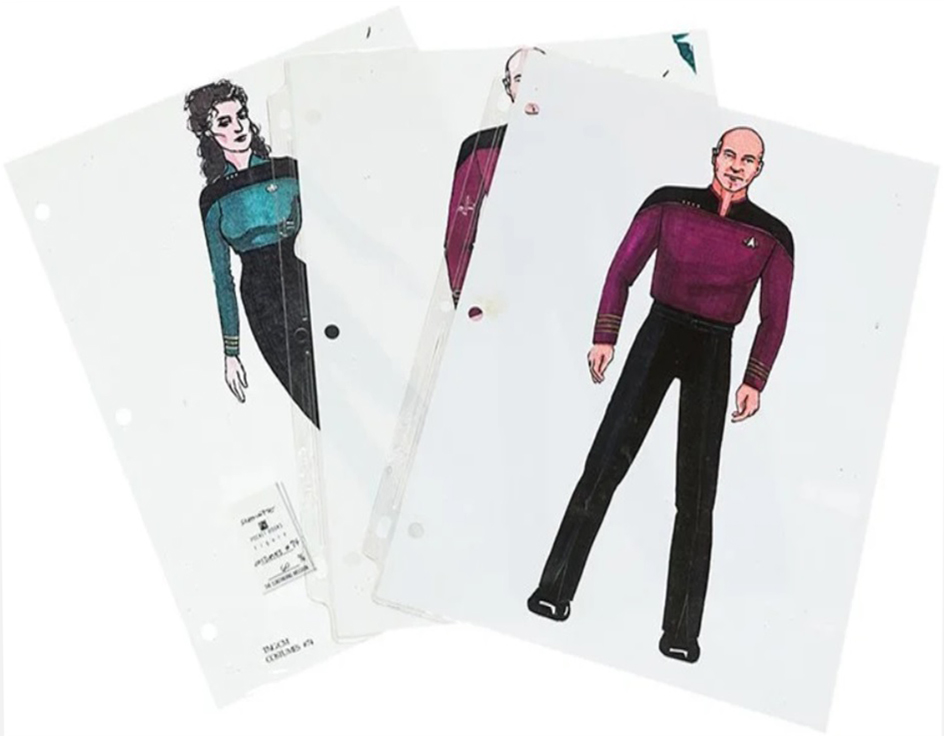 Needless to say, with the prototyping and manufacturing speeds of 2019 the uniform mixup would not happen today, but back in the early 1990s toy manufacturers required about a year to tool up a lineup of figures for a major movie.  At the time, around 1996, Playmates said that it could churn out one figure in about 4 to 5 months from the first sculpts to store shelves, which was an insane speed back in the day, but something like a whole lineup obviously required more time. The figure maker later went back and released a few figures on corrected DS9 uniforms in 1995, but far from the whole TNG cast.
Combined with the wrong uniforms and the reduced articulation, did the "Generations" figures:
1. hurt the lineup overall? 
2. help the lineup overall? 
3. neither hurt nor help it?
4. result in excitement for the lineup?
5. result in a disappointment?