With huge thanks to Rick at Newforce I now have my own Mego TMP collection!
I love the Bridge & the figures are pretty cool too.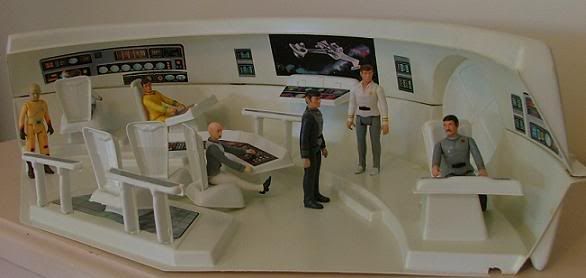 Rick originally stated he had everyone (crew wise) besides Scotty. Went for a trip into the city a week ago & who should I see sitting on a shelf in an old looking comic books store...but an MOC Mego Scotty!! bizarre.
Oddly, Kirk was not included in the order. I gather Rick couldn't find him....hence my asking about him in the Buy thread. If anyone has one for sale, I'm interested.
Big thanks to Rick again. You are a legend.